In memory of Shae
I'm so sorry to hear about Shae….my heart is breaking for you all.
~Suzi Stone
~Bea Ann Wade
In memory of Kiddo
~Janney Or/Ann M Kirkland
In memory of Lucy
…..for Emmy's care
~Susan Hunter
In memory of Jim Hamblin
July 28, 1949-July 8, 2023
~Paul and Jeri Clark
~
Diann M. & William W. Weininger
~Ron and Sue Tonneson
~ Roxanne L or John B McCrane
~Karla and Kevin Hamdorf
~Deborah A Finley
~Judy Henderson
~Jennifer Schlee
~Jim's Tune Up Service, LC
~Clara Taylor
~Cindy and Roger Galinas
In memory of a true animal advocate. Jim is in Heaven surrounded by the dogs he loved so much.
~Jan Erceg
~Sherry Sullivan
~Todd, Kasey, Brittany and Caleb Bell
~Kanellas Family
~Rosie Allinger
~Joel & Judy Eckman
~Pam Fehlhafer
~Deb McKernomi
~Mike Williams
~Cathie Beatty
~Steve & Marlene Spicher
~Don & Naomi Zeller
~Bob & Lil Kemmerer
~Stephanie Merrick Mitchell
~Pereboom Family
~Julie & Jim Kinkead
~Terry & Jill Routier
~Steve Patton Family
~Gayle & Val Lawson
~Michael Jamosky
~Linda Haney
~Jon Sweet
~Ken & Meg Washburn
~Lloyd & Mary Ann Trimpe
~Betty Schulte
~Robin & Kathy Hobbs
~Mike & Malinda Finlay
~Marti Eckhart & Family
~Milroy Familys
~Judy, Rob, & Kim Zier
~Pfeifer Family
~Larry & Judy Greco
~Dave Durchenwald
~Barb Merrick
~Steve, Kelly & Courtney Jones
~Sheri Springman
~Darla Hanson
~Jeff Ellwang
~Mike Darling
~Steve & Denise Meek
~Glen & Lynn Vosatka
~Becky Baker Perry
~Mr. & Mrs. Leonard Cloy
~Max Trimpe
~Rick & Christy Hamblin & Family
~ James D and Sharon L Hamblin
~ Kenneth D and Marjorie Washburn
~Marion Turkington POD
~Dennis A Turkington
~ Terry Trimpe
~ Teresa David
In memory of Tiny
Beloved dog of Tom Ritchie. There will never be another Tiny. A soft, floofy little fuzzball. Thinking of you, Tommy.
~Jan Erceg
In honor of Strudel
~Anonymous
~Kalynnda Rivermoon
In memory of Kristi McNully…for Strudel the kitten's care
~Lauren Brunson
~Carolyn Bailey
~Janelle Schoonover
In honor of Shigu
~Anna Schuster
~Nicole Kohout
In Honor of Tommy
~Anonymous
For Tommy the Cat from Lisbon
~
Michael S & Susan F Lacy
In Honor of Jan Gatto Erceg
We are grateful for the compassionate work that Jan and CC do. Nothing else like this organization in Iowa. So many lives saved. So much awful suffering avoided.
~Kathleen Janz
In Memory of our Niece's dog, Sidney Sue
~ Juan H Jr. and Linda M Trevino
In Memory of Oscar
~ Joseph J & Shari I Funk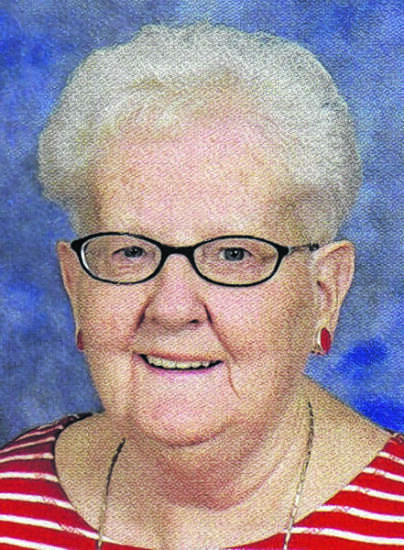 In Memory of Karen Darling
May 27, 1940-June12, 2023
~ Laurel K Goettsch
~ Marion I and POD Dennis A Turkington
In Memory of Dottie Kresnicka
In memory of Chumley
~Kathy S Barry
In honor of Dale Richards
~Stacy Johnson
In memory of Patti and John Thacker
~Daniel and Gerda Thacker
In Honor of Velma
….from a Purposeful Life
~Cindi Gagliardi
In Honor of Sprite
~Kelsea Hill
In honor of Molly Donahue's birthday, May 30th.
~Happy Birthday, Molly!
Sarah Remerowski
In honor of Judy and Maria embroidery
~Maria Bertorello
In honor of Bee
~Molly Betts
In memory of Maggie
~Connie Canfield
In memory of Doug Trachta
~Sharon Hamblin
In honor of Brick
Happy Birthday Brick!
~Denise Zmolek
In memory of Lucky, Marley, Rocco and Ceasar
~Susan Stone
In Memory of Chuck Mincks
~Lori Kendrick
~Beth Kloster
In memory of Marilyn Kester
May 21, 1944-May 6, 2023
~Tracy Dede
~Creighton Smith
~Charlotte L Zeman
~Martin J and Sheila M Ralston
~Scott Yeater
~Diane Thompson 
In Honor of Geno
Thank you for giving this sweet boy the care he needs!
~Courtney Cochran
In memory of Stu
He was a wonderful cat and had a beautiful fluffy tail. He was so proud of it, that he always held up!
~Helene Petty
In honor of Bobbie Breja's Birthday Fundraiser
~Barbara K Chambers
In Honor of Peach
~Ben Saunders
In Memory of Shelby Giorgio
~Rest in Peace, Sweet Shelby! She was so lucky to have you as her family and you were so blessed to have her licks and tail wags. Dogs are just the Best….Thinking of you and sending Much Love to all of you…Nikki, Annie & Heather
In Honor of Chantiell Sagner
Thank you for all that you do!
~Tasha Peterson
In Memory of Sharon/Mom
~Krista Rogahn
In Honor of Poppy…the love of our life
Poppy is a wonderful Norfolk Terrier who is loving, demanding, full of energy. We wouldn't have her any other way.
In Memory of Smokey
~Roger and Susan Keller
In Memory of Roxie and Dakota
~Trish Nemitz
In Honor of Shae
~Adrienne Meyer
~Randi Caron…In Memory of Luna
~Laurie Bunn
~Jill Yount
~Jeff Nagle
To Shae from Ashland, Prayers and love to out in FL
Praying for good results
~Sherri Chalupa and Ashland
Get well soon Angel Baby
~Ashley Abodeely
~Anne Fairchild
In Memory of Otto
~Barb Hackworth
In Honor of Kim Groninga
To help with Scruffy's heart work treatment
~Jason Koontz
In Memory of Doug Fuller
~D. Dreckman
In Honor of  Jimmy from Whiskers TNR of Warren County
In Honor of Amy Brown
March 6,1961-January3, 2023
~Terri Radig
~Jeremy Brown
In Honor/Memory of DeAnn Brannaman
December 24,1946 – August 8, 2022
Thank you DeAnn for introducing me to Critter Crusaders and their mission so many years ago. You hooked me from the moment you entered my shop and life. May you RIP for all of eternity.
~Traci Weber
~Noel L. Wells & Connie L. Wells
~ Renaissance Charitable Foundation – Hoefer Charitable Fund
~ Frey Pet Hospital – Ryan Steen
~Friends Helping Friends Foundation
For her love of animals.
~Cynde Shepard
In memory of DeAnn. Such an amazing lady with a heart of gold who loved animals so much. You will be greatly missed. Rest in Peace, DeAnn.
~Judith Stomp
~ Richard Gerdeman
~ Charlene Steinbrecher
~ Nancy Davis
DeAnn was a great soul
~Janet Kabourek
~Fred Steinbrecher
~Keith Craig
What a loss. DeAnn was a loving, wonderful, and compassionate person. She will be missed.
~Michael J. and Kathy M. Couser
It was such a pleasure working with DeAnn
~ Pamalie W. Reynolds
RIP DeAnn
~ Gretchen C. Pope
The animal welfare community will feel DeAnn's loss for year to come.
~Cedar Rapids Animal Care and Control
~Kathy Janz and Nancy Reincke (Biscuit)
~Kathy Buenzow
~George Rickey
~Daniel Park and  BMO TF ~Collections/Litigation/Bankruptcy/Recovery teams.
My dearest friend, my partner at Critter Crusaders and my inspiration. I will love you for eternity, DeAnn. Your loss is profound but your life was epic. Please wait for me on that beautiful bridge.❤
~Jan Erceg
Your kindness and compassion live on in all lives you touched!
In Memory of Kim Weber
October 23, 1977-October 17, 2019
~Sandy Beier
In Memory of Kathryn Brann
Sept. 21, 1929-June 19, 2022
~Cheryl Smith
~Tana Turnbaugh
In Memory of 'Florence'
~Mary Woods
In Honor of Sus 
~Christine Nelson
In Honor of Gus, Jake, Lizzi & Sammy.
In celebration of Carolyn Taylor's birthday and hostess Traci Weber.
~Joann Bogguss
In Memory of Patricia A. Parker
September 3, 1948 – September 27, 2022
~Donald Parker
In Memory of Nancy Ratcliff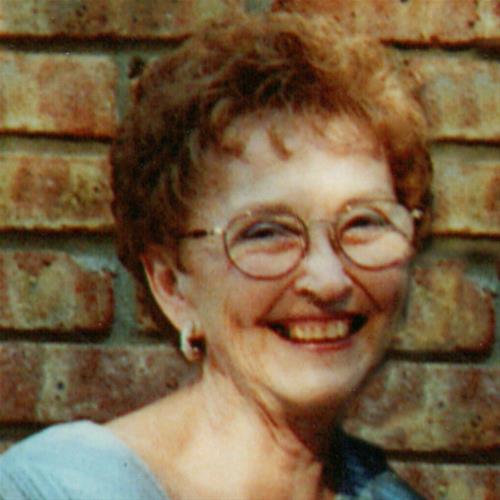 November 2, 2022
~Jenni Gibbs
~Jenni Park
~Reta J Westecamp
In Memory of William Boots
~ Avis L Serovy
In Memory of sweet Callie
…who would be 14 on Oct. 28th
~ Cheryl Derks
In Memory of Maggie, Shadow & Angel
~Michele Cooper
In Memory of Jo Scheer
 Thank you, Cyd, for sharing your mom.
~Denise Krejci
In Honor of Ashland
~Jon Quass
~Deborah Shellady
~Jayne Hildebrand
~Sam Scheer
~Laurie Bunn
~Robert Hunt
Get well soon Ashland.
~Shihomi Engelby
~Polly Boland
~Lisa Kerr Waldon
~Steven Rhodes
~ Tim A or Jodee L Downs
~ IA-Research / Peggy Stover
~ Joseph W & Barbara J Minear
~ Eunice M Stanley
~ Rolf A and Clarice A Christophersen
~ Timothy D and Faye A Chadwick
To Ashland from Corabell
~Sherri Chalupa
~Diana Washburn
~ Raymond M. & Pauline D. Neff
~Kathryn Osmann
~Connie Jordan
To Ashland from Sherri and Derrick. 
We are honored to be your foster parents.
~Sherri Chalupa
Sending prayers to Ashland for a full recovery and loving future family.
~Marta Weber
In Memory of Ivy, Opie, Patsy, Micah, Jack, Cooper, and Karl
~Connie Floerchinger
In Memory of Missy Ann Harris
~Roberta Harris
In Honor of Maria's Embroidery
She makes handmade crafts to give back to the animals
~Val Caro
In Memory of Geraldine Vrbicek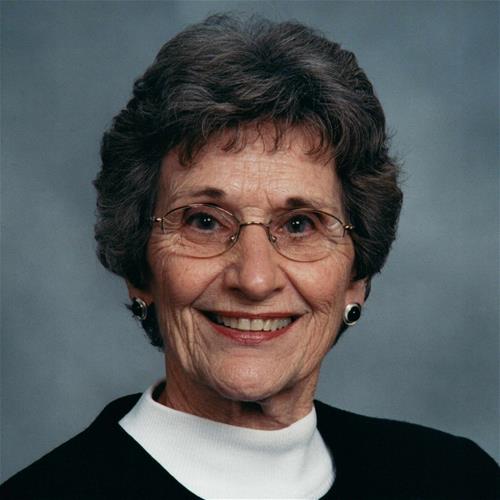 October4, 1930-September18, 2022
~Julie and Mark Meyer
~Bob and Cindy Hicks
~Carole Butz
~Michael and Selena Wilken
~Timothy Wayne Van Deest
~Brian E Power
~ Marilyn Duning Kristin S Duning
In Honor of Harry
A special guy
~Denise Zmolek
In Honor of Lilly
~Denise Zmolek
In Memory of Charlie (To help with sweet little Sally's care. 
)
~Donelle Young
In Honor of Sally
Fight sweet girl!
~Jessica Johnson
~Julie Schendel
Give Sally extra pets for me
~Amy Curtis
~Christine Nelson
~Viktorja Heires
In Memory of Corabell
This donation is in memory of Corabell who brightened my life for such a short time. Please put it toward a patient of your choice. God Bless you and all you do.
~Sherri Chalupa
In Memory of Belle and Sage
~Matthew Kunkle
In Memory of Missy Ann(adopted dog)
Went to heaven Saturday, Aug. 27, 2022
Loved so much!
~Robert L. Harris
 In Memory of Gordon Hoover
~Diann and Bill Weininger 
In Memory of Cassandra Gale Brown
~Linda Brown
In Honor of Susan Morrison
This is in honor of her birthday 
In Memory of Teress Stephens
~Linda and A Ang Walderback
In Memory of Beau McCallum….for Lori Mosbah McCallum
Beau you are so loved and you will be missed
~Julie Schultz
In Honor of Haven…
In honor of the kitten that Jan and Nikki & I tried to save
~Angie Jones
In Honor of Beaumont
~Denise Zmolek
In appreciation of Dr. Sue Delaney
 A very caring Veterinarian!
~B. A. Young
In Memory of Edward M Fults
My dad loved animals and dogs and was a devoted pet owner.
In Honor of
Carolyn Cain
Happy Retirement, Carolyn! 
Here's to hoping you can devote more time to the causes you love.
~Andrea Ewers
In Memory of Jack
~Donelle Young
 In Memory of Ralph Neiderhiser 
~ Sally Seltrecht
In Memory of Sammy
~Jane Phillips
In Honor of Mokie
~Julie Nielsen
In Honor of  Sydney Cone and Gabe's wedding gift
~Deb Bower
In Honor of Michelle Wood, for Caesar
~Meredith Hansen
1962-2022
A heart of gold when it come to the love of animals
~
Denise Balvin, family and friends. 
In Honor of Dexter
~Bailey Hammerberg
In loving memory of Sharon Ullrick, a pet lover. 
Your friends at Cedar Memorial
~From the John and Dina Linge Family Endowed Donor-Advised Fund
In Memory of ….
of Cedar Rapids, May 20, 2022
Traci, Craig, Mac & Cam,
We are so very sorry for your loss. Wishing you comfort and peace to face the days ahead and all the loving memories to hold your Mom (and Grandma) in your hearts! Losing someone so beloved is always heartbreaking. We are with you all in spirit!
~Lots of love and hugs,
Beth, Kevin, Tommy, Danielle and Trevor Koch
~Mary Ann Petsche
~Ron and Julie Hackett
~Andy & Linda Fierstine
God bless our sweet Nancy. She was a gift to so many.
~Jan Erceg
In memory of Nancy, a friend to all animals and treasured by all who knew her.
~DeAnn Brannaman
~ Kathleen J Aller…  "RIP Dear Friend"
~ Terry L Gaston & Virginia Baxter Gaston
~ David W & Kerri L Griffin
~ Barry E & Janet L Stump
~ Ronald D & Karen K Kielholtz
~
Anna-Doretta & Larry Riley
~Piano Technicians Guild/Quad Cities Chapter
~Traci, Craig, Mackenzie, Josh & Cameron Stump
In Memory of  Lucky and Marley Stone
…for Corabell
~Suzi Stone
In Honor of Brick's Birthday
~Denise Zmolek
In Honor of Bubba/Denver
~Delta Oswald and  'gofundme donators'This is all from the GoFundMe that was made in a week! Denver I hope your future is as bright as you! I love you baby boy!
In Honor of Maria's Embroidery
~Valentina Caro
~Katie Kothe
In Honor of Coco
~Jean Fiala
In Honor of Charlie McMaier
Sweet old Beagle man Charlie McMaier. You lived a long and loved life with your daddy's and all of your fans! You will ALWAYS be remembered.
In Memory of Tom Bombadil
~Martha Scheer
To our beloved companion! 
Martha
In Honor of Rob Hursch
~Martha Scheer
Thank you for all you do! Martha, Mark, Aggie and Jiji
In Honor of Squish
~Eric Hagen
In Memory of Sharon Mom Bauer
~Krista Rogahn
In Honor of Cesar
~Karen Randlev
~Tammy O'Brine
~Tim and Laura Sagers
~Lynne McDole
~Tiffany O'Donnell
In Honor of Michael and Kierstyn Triggs
…To celebrate their marriage
~Lisa and Craig Hammond
In Memory of Linda Airy
July 4, 1949 – March 27, 2022
~Tara Shelby
Many thoughts and prayers are with you all during this difficult time and sadness. Your mother was a kind and generous person with a great smile. She will be missed.
~Mindy  McCreight
~Colleen Digmann
~David P & Linda M Lucas
~Michael G & Diane L Espenes
Sending prayers and loving thoughts to friends and family of Linda Airy. You are in our hearts.
Love, K+J
In Honor of Gojo
Gojo is such a sweet, awesome dog. He has a very special place in my heart now. While it didn't workout for me to foster him, I really grew fond of him in the few days he was here. I hope the treatmentworks, that he gets strong and healthy, and that he finds a wonderful, loving furever home.
~Becky Bethke
April 17, 1934 –               March 5, 2022
~Jim Miller
~Kathleen Mullin
~Kenneth J Stejskal
~Cynde Shepard
~Linda Neighbor
~Barbara A Bloomhall
~Kathy A. Healy
~Frank & Bonnie Varvaris Family
 ~Dale & Sara Ann  
~ Amy Godwin & Jeffrey K Pick
~ Kate White Graham
~ Pam S Mahany
~ Catherine Basile
~ Marshall H Godwin
~ Scott S & Julie G Gasway
In Memory of Clover
~Lisa Maske
In memory of our sweet Maddie who was loved beyond measure.
~Lori Flaherty
In Memory of my precious Beagle Ditto
~Kathy Davis
In memory of my sweet Miss Molly.
2007-2022
~Pam Gibney
In Memory of Smokey Keller
We are so sorry for your loss of little Smokey. Our thoughts and sympathy are with you.

~Tammy Schwartz   02/24/2022
In Honor of Lenyn
~Krystina Moore
In Honor of Rucka (Luca) the German Shepherd
I'm close friends with Greti North, who is fostering Rucka (she named him Luca). Luca is so lucky to have Greti taking wonderful care of him, she loves him so much! Bless all of you who are taking care of Luca and all the rescue animals at Critter Crusaders!
~Teresa Celsi
In Memory of ND
~Anne Deguc
In Honor of Maria's embroidery
~Jeydith Guiterrez
~Magdalena Caro
In Honor of Dave and Clara
~Kristine Nelson
In honor of Mr. B
~Mike Riley and Maria Bertorello
~Julie Houston
~Maria Bertorello
(Natasa & Maria -Quilted/Embroidery items)
"In Honor of a friend who recently lost her beloved friend,Walter, a rescue who added much love to her life."
~Jack E & Patridia A Lowe
In Honor of Doug Fuller
~D Dreckman 1/19/2022
In honor of Hobbes and Jazzy
~Jessica Dawn Mullenix 01/18/2022
In memory of our beloved Lu
~Anne Wilson 1/17/2022
In Memory of Cowboy
~Denise Zmolek 01/17/2022
In Honor of Ben and Lora Summerwill
~ Ben Summerwill
In Memory of Melvina Slemp
~ Marge Stansberry
~ Jan & Nola Schroeder
In Honor of Traci Weber
Happy birthday, Traci! We love you.
~Ann & Mike 01/10/2022
FBO. Traci Taylor Weber
~Shelly Sutton
On behalf of Annalisa Morgan
~Nancy Morgan 01/9/2022
 In Memory of Gordon Hoover
~Diann and Bill Weininger